Among Us review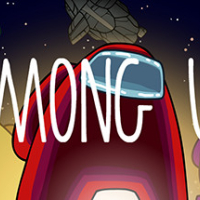 Published & copyrighted by Innersloth
All trademarks belong to their respective owners
Among Us is a multiplayer game that was released back in 2018 but has become incredibly popular just now. Over 500 million users play this space Mafia. Can you track down a traitor before they sabotage your spaceship?
Gameplay (9/10)
The gameplay is pretty simple and nothing new, but that's why it's so good. To start playing Among Us, you do not need special skills or a great gaming experience, and you will not have to figure out what's what for a long time. From 4 to 10 people can take part in a session, among which there can be no more than 3 traitors. The crew members should complete simple tasks in the form of puzzles, while the villains try to kill other participants and commit sabotage (for example, blow up a reactor).
The developers admit that the classic Mafia inspired their game. As in it, in Among Us, roles are handed out randomly before the start of a session. As a rule, each match can be roughly divided into two phases. All players complete their assigned tasks, and when someone discovers a corpse, they call a meeting. Here you can give free rein to your imagination, reflect on who the killer is, and throw one participant into outer space by a general vote. The trick is that you can blame an innocent person, and the killer will continue to roam the ship. The game ends when one of the parties (crew or traitors) has completed all tasks.
Visuals (7/10)
The game graphics are nothing special. Everything is quite simple and even schematic. That is why it does not have high technical requirements, and you can play it on any device. But the animations accompanying murders are incredibly brutal, which looks very impressive and unexpected in such a simple game.
Play Play Repeat (10/10)
Like all multiplayer, Among Us has a fairly high replay value. You can always expand or decrease your team, choose a different map, adjust the duration of cooldowns and the number of tasks for each crew member, and more. You can change almost any parameter to your taste.
Controls (8/10)
The controls take a little getting used to. However, it will take you less than a minute to master them; you can do it during the match. The game was developed for mobile devices, so touch screen controls are the most convenient. Just use a joystick on a screen and tap the objects with which you want to interact. However, a PC version is now available where you can use a keyboard.
The Verdict
Among Us can definitely be recommended to anyone who wants to have fun with friends or other users from all over the world. Do not be afraid to lose because the game's essence is not at all about winning but about the process itself. You can come up with your own rules, and instead of declaring a traitor at the meeting, arrange a chase after them in all the ship compartments. Perhaps one of the few drawbacks of the game is the overload of servers due to its great popularity, which the developers clearly did not count on.