Brawl Stars review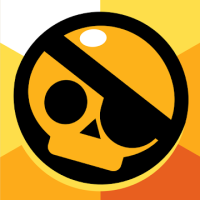 Published & copyrighted by Supercell
All trademarks belong to their respective owners
"Brawl Stars" is a multiplayer mobile game that is a mix between "Super Smash Brothers" and "Clash of Clans". It was developed by "Supercell". The game was released on June 14, 2017, on both the iOS and Android operating systems.
Gameplay
In "Brawl Stars" you can play solo or with a team of three other players. The game is played in a single-player mode or in a multiplayer mode. Players collect and upgrade their "Brawlers" and battle in "Brawl Stars" exclusive arenas. There are four main game modes: Gem Grab, Bounty, Heist and Showdown. Gem Grab is the game mode where players collect gems from the center of the map and fight the enemy team in order to protect their gems. In Bounty, players attack and collect stars from the enemy team and the first team to collect ten stars wins. Heist is a game mode where two teams have to defend their safe and attack the other team's safe. The player that is carrying the crystal gets one point every two seconds. Showdown is the last game mode that is a team deathmatch. In this game mode, players get 10 points for killing an opponent and the first team to reach 100 points, wins.
Graphics
The graphics are cartoonish and appealing to a younger audience.
Information about replayability of Brawl Stars
The game is addictive and simple to play, and with it's free updates and constant new content, it is a game that is never ending.
Conclusion
Brawl Stars is a free, fun, multiplayer, action, shooter game that is always changing and has a variety of modes to choose from.